Vincent Kompany made his debut for the Belgium senior national team as a teenager thus becoming one of the youngest players to feature for the team. He played his first game for the team during the friendly match with France in February 2004 at the age of 17.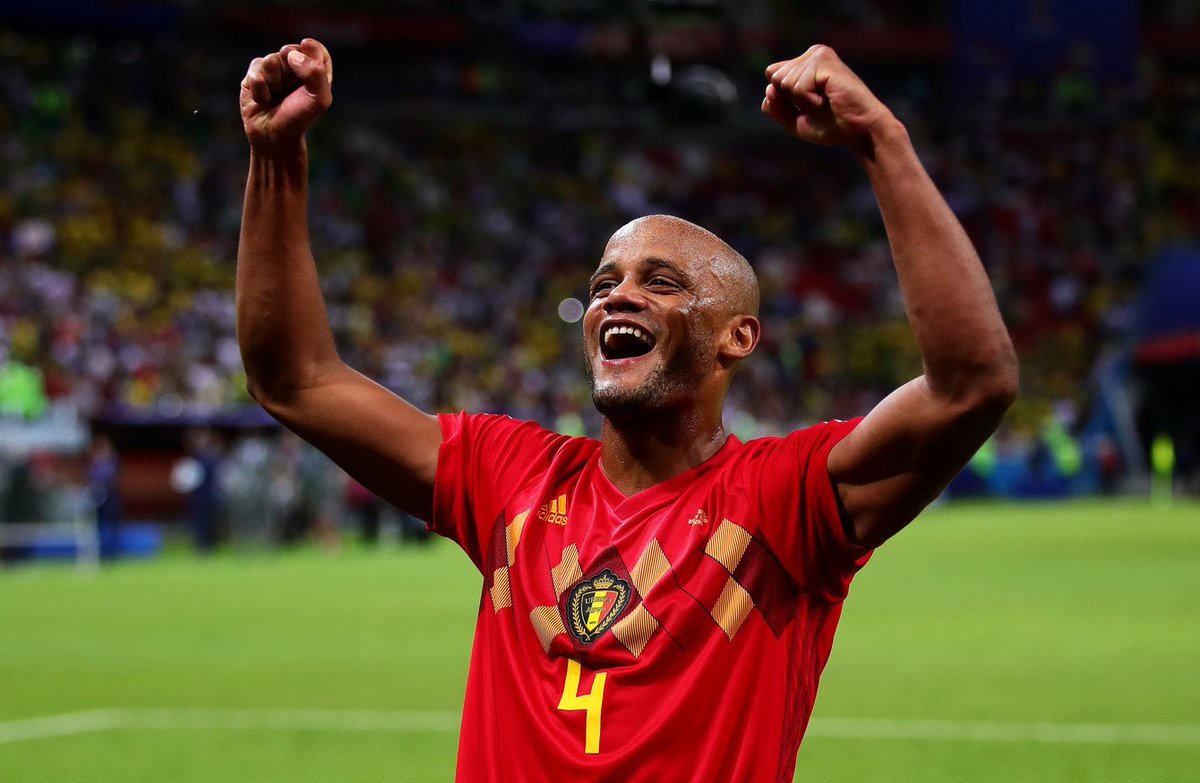 Kompany was part of the Belgium squad to the football event at the 2008 Olympic Games in Beijing, China. The defender was initially not released by his German club, Hamburg, as the Olympics football event was not on the FIFA calendar. In the end, Hamburg yielded to pressure and he was released for just the first two group games. Kompany was sent off in the 1-0 loss to Brazil in the opening game for Belgium thus ending his participation at the football event of the 2008 Olympic Games. The centre back wanted to stay to play the final group game for Belgium in the bid for a place in the knockout stages, but Hamburg vehemently opposed and he had to return to Germany. Vincent Kompany was a substitute for Hamburg in their opening game of the 2008/09 Bundesliga season against Bayern Munich. The fractured relationship between him and Hamburg was the  major reason he left the club to sign for Manchester City.
In November 2009 ahead of the international friendly clash with Qatar, Vincent Kompany fell out with Belgium manager Dick Advocaat after he was given permission  to attend the funeral of his grandmother. Kompany returned to the Belgium camp around midnight when he was told to return before 6pm and he was subsequently removed from the squad for the Qatar game altogether by a furious Advocaat. He was recalled to the Belgium squad for the Croatia friendly clash on February 24, 2010.
Vincent Kompany represented Belgium at both the 2014 and 2018 World Cup tournaments, but missed out on Euro 2016 due to injury.