Manchester City skipper Vincent Kompany has admitted to aging as he enters his tenth year at the Etihad. The 31-year old has missed numerous games in the last two years as he struggled with injuries. He happily admits that he is no longer the player that joined from Hamburg under Mark Hughes but that he has enjoyed a great career so far.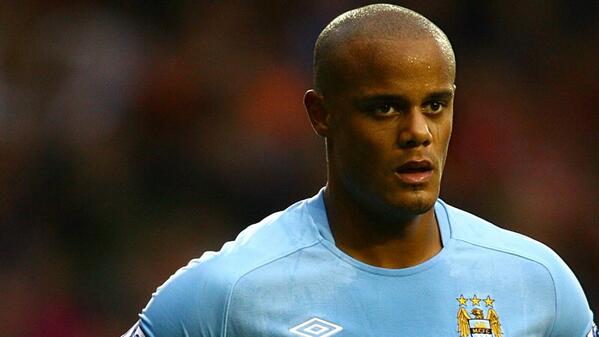 The Belgian is not complaining about his age or injury problems but confesses to changing during his time at City.
"The club has given me so much, and I think I have given a lot back," he started.
Kompany said he did not expect this much when he moved to the Premier League. He says even after his stay, he would remain a Man City player for life. "I'm half player and half fan," he describes himself.
Kompany, who has won the Premier League twice at City, opines that City has a long term plan and can comfortably pass the baton of continuity generations after generations.
"Manchester United were able to do it because Sir Alex Ferguson stayed so long. Maybe you see Barcelona and Bayern Munich doing it now and I think that's what we are on the verge of putting in place."
The Belgium national team captain said that when he joined City there was a gap with regards to the previous generation of players. He said with time players at various clubs would hear about former stars but that the link is "more powerful" if there is a "direct link." He says he is happy to provide the link now with the new crop of players, unlike some of his mates that have moved on.
Kompany said there was a switch when he moved to England, compared to his stay in Germany. He gradually adapted to a "bouncing" city dressing room even though things have now calmed down under Pep Guardiola.
He spoke glowingly of Guardiola, describing him as one that can see the technical and tactical aspects of a gamequick.