Liverpool are still interested in signing Anderlecht striker Jeremy Doku. There have been misunderstanding about the transfer of the player. The player was seen visiting the training complex of Chelsea and there was reports that the player will be joining the Blues.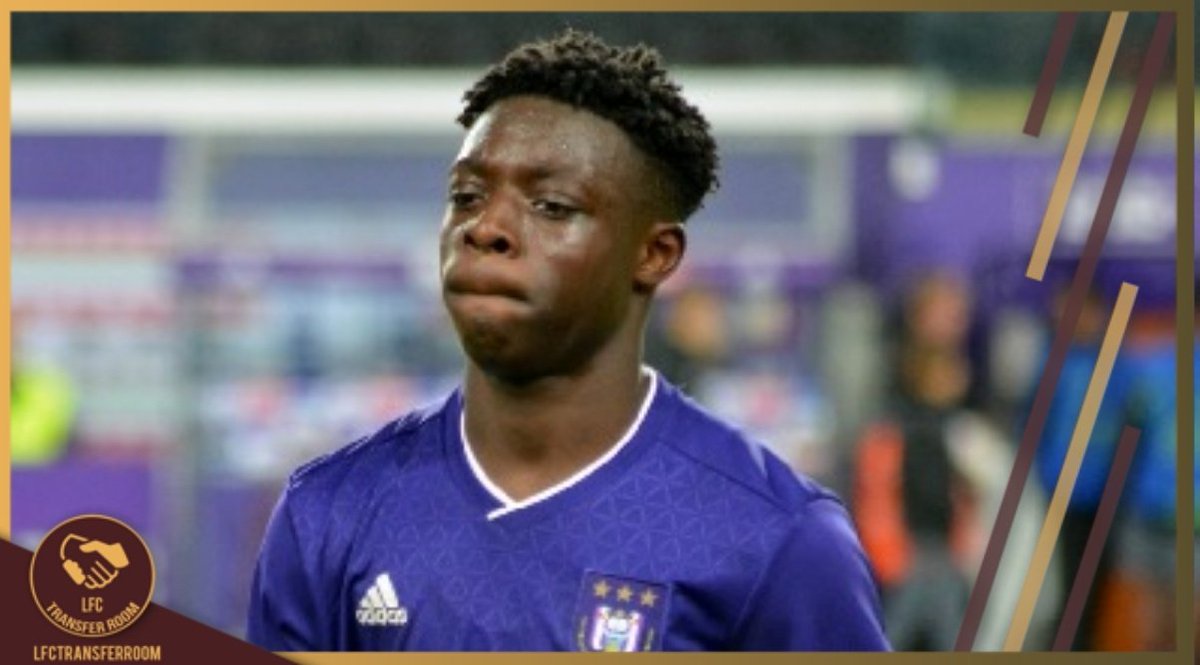 The player had earlier visited Melwood and it was reported that Jurgen Klopp told the youngster that he sees him as the long-time replacement for Sadio Mane. Doku has been linked with many top clubs across Europe but the player has declared his preference is Liverpool.
Doku's father stated that, his son's preference
will be Liverpool, he was impressed by the way he was received when he visited the club, he also stated that trainer Jurgen Klopp was impressed with his son, labelling the 17-year old as the long term successor to Sadio Mane.
The father later reiterated that the misunderstanding was quite avoidable. He admitted they were talking about Chelsea when they were at Liverpool, but it wasn't Chelsea the club rather his last daughter who shared the same name with the West London club.
In any case, it appears the Reds will renew their interest in Doku at the end of the season, as Klopp begins to plan for the future. It is expected that Liverpool will be in the market for several major signings at the end of the season, in an attempt to bolster the current squad and consolidate their current dominance of the ​Premier League.
Anderlecht have endured a poor season so far. They sacked player-manager, Vincent Kompany earlier in the season when they found themselves just two points above the relegation zone in September. They currently place 8th position in the league.
Doku, 17, has scored 8 goals and provided three assists in all competitions this season.