Manchester City manager Pep Guardiola is set to replace veteran defender and skipper Vincent Kompany as his injuries worsen.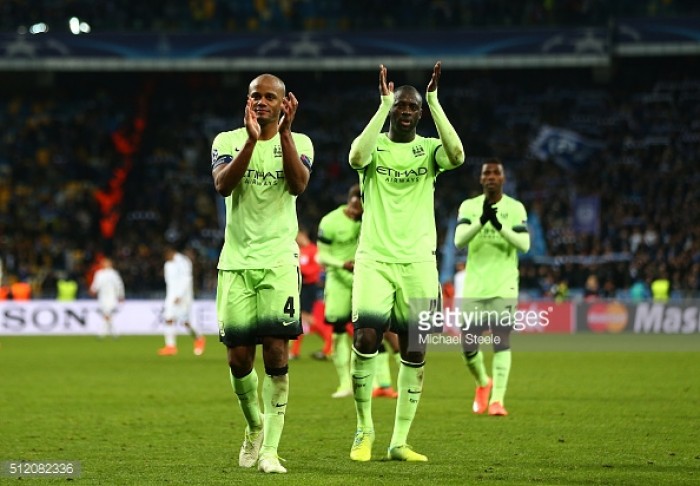 The Sky Blues are amongst the latest club that are lining up to buy Southampton's Virgil van Dijk. Reports say the Catalan boss is looking at making Virgil Kompany's permanent replacement.
Guardiola signed John Stones from Everton for £50 million during the summer, but the Three Lions star has not had as much impact in the hear of the defence. Whilst City remain league title contenders, their chances are not as good with the superior performance by rivals. Hence, the need to reinforce when the transfer window reopens. Aside Van Dijk, City are keen on landing Euro 2016 winner William Carvalho, according to the Daily Mail.
Everton and Liverpool were the leading contenders to sign Van Dijk but it seems Etihad are willing to displace the clubs. Reports say the Citizens sent scouts to watch Van Dijk during the Premier League draw with Liverpool as they seek for a long-term replacement for Kompany. On the other hand, Carvalho would fill the void that would eventually be left by Yaya Toure'exit.

The boots of both City legends would be difficult to fill but Guardiola can only hope the additions make the anticipated impact. Both are fans' favourites and would be difficult to replace. However, the replacements are necessary given the conditions of the players. Kompany has been injured for almost two and half years and it has affected City's performance in the last two seasons, as the defence has been uncoordinated. According to Physioroom, the player has been injured for 878 days since his move in 2008. The Belgium international has suffered at least 37 injuries since .
Carvalho was key in the Euro final for Portugal and Guardiola can only hope he replicates such form in the Premier League.